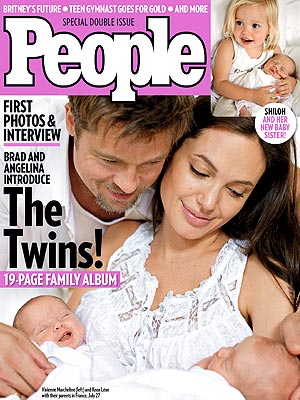 Now hows that for a rocking way to make money? All you need to do is become a super-famous celebrity couple, then have twins!
People magazine reportedly paid $14 million smackers for photos of the Brad Pitt and Angelina Jolie's twins.
14 MILLION!
Man that is a lot of dough for baby pictures, don't you think? OK, they are cute and so are their parents but dayum!
My granddaughter Serenity takes great pictures and I'd be happy to sell them to People Magazine for a paltry 1 million.
Anybody at People magazine who is interested, please contact me immediately!
Comments